Question: Do I Need To Wear A Fall Protection Harness On A Scissor Lift?
When working at heights, employees need to be protected from falling. On a scissor lift, a fall protection harness is not required, provided that the guardrails on the scissor lift meet the requirements of the fall protection standard.  
OSHA Letter of Interpretation on Scissor Lift Fall Protection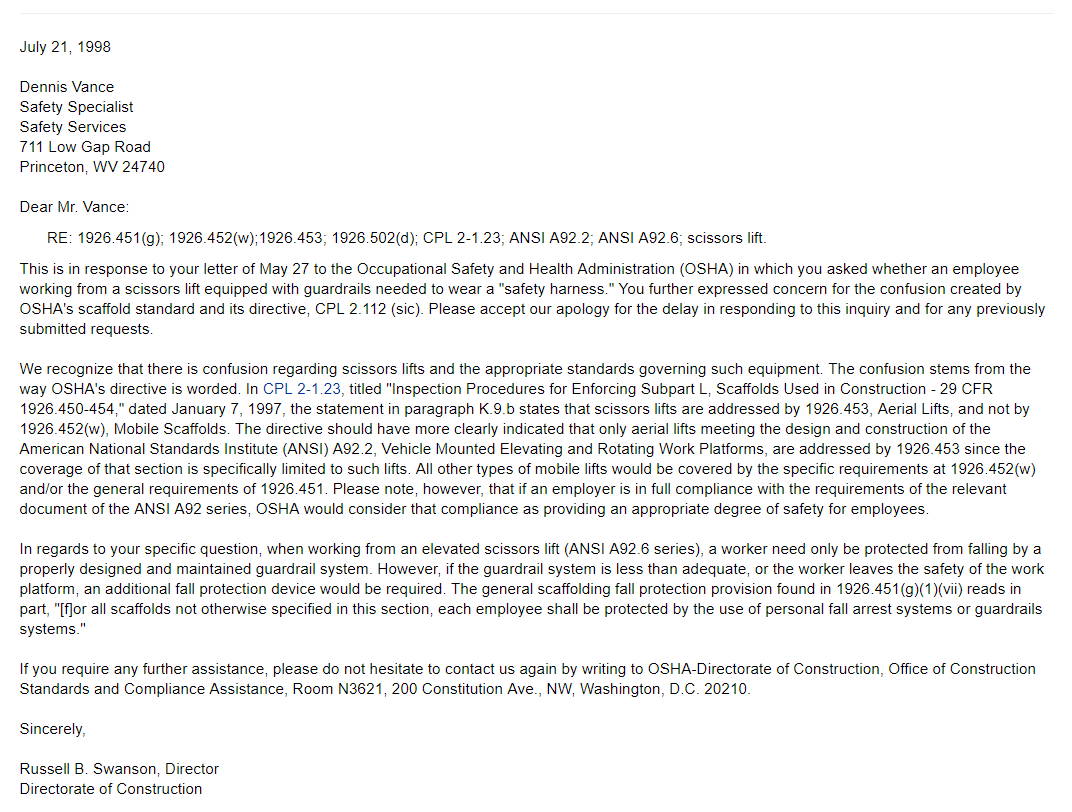 OSHA has issued a letter of interpretation on this specific issue. It concludes:
"A worker need only be protected from falling by a properly designed and maintained guardrail system. However, if the guardrail system is less than adequate, or the worker leaves the safety of the work platform, an additional fall protection device would be required."
Guardrail Safety Requirements
If you are using the guardrails on a scissor lift as fall protection, they must meet the OSHA Subpart M requirements. Here are the highlights:
Top rails must be 42 inches high, plus or minus three inches.

If there is no parapet wall at least 21 inches high, midrails must be installed midway between the top edge of the guardrail system and the working level.

Guardrail systems must be able to withstand a force of two hundred pounds applied outward at the top edge of the guardrail system.