Free Hydrogen Sulfide Safety Videos
Free Hydrogen Sulfide Safety Videos for Training and Awareness
These videos are not owned or endorsed by Affordable Safety Training LLC. Use them at your discretion.
---
---
Truck Driver Almost Killed by H2S Video
This video describes a near fatal accident that occurred when a truck driver was nearly overcome by hydrogen sulfide gas. This short video is great for a hydrogen sulfide safety meeting.
Video Length: 2:27
Author: WorkSafeBC
---
Hydrogen Sulfide Death in an Underground Mine Video
This is a newsreel from 1973 that covers a fatal accident that occurred in an underground mine. It is a great tool for awareness training on the hazards of H2S.
Video Length: 1:42
Author: Bureau of Mines
---
Hydrogen Sulfide Hazard at an Oil Drilling Site Video
A newsreel from 1983 that tracks the progress of Sally, an oil field worker who is checking equipment on site. Learn about required H2S precautions, and Sally's potentially fatal mistake.
Video Length: 1:15
Author: California Department of Conservation
---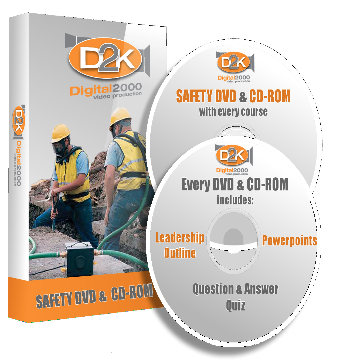 Check Out Our Hydrogen Sulfide Safety DVDs
Peruse XO Safety's collection of available hydrogen sulfide safety DVDs.
30 day money back guarantee